Thailand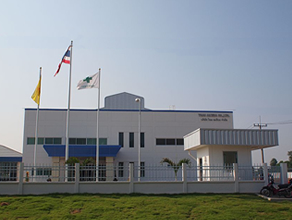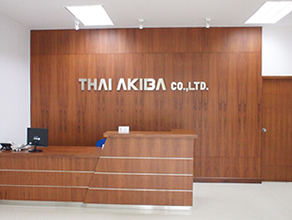 We preform high pressure die casting operations at our manufacturing center in Thailand: Thai Akiba Co., Ltd., which was established in April 2011. Using vacuum die casting, we are developing high grade die castings, such as pressure parts and important safety parts.
Corporate name
THAI AKIBA CO.,LTD.
location
SURANAREE INDUSTRIAL ZONE 297 MHUTEE 6 NONGRAWIANG, MUANG,
NAKHONRACHASIMA 30000[map]
Contact
+66 (0) 44-334-561
Fumio Nakashima (General manager)
Facility
Housings for automobile compressor, oilpumps,
waterpumps, 375t x 4, 530t x 3, 670 x 3 add up to 10 lines.
map
Factory line (T5 heat treatment and shot blast)
Die cast machine (375t×4, 530t×3 and 670t×3)
Melting furnace (ADC12 centralized melting furnace + holding furnace)
Vietnam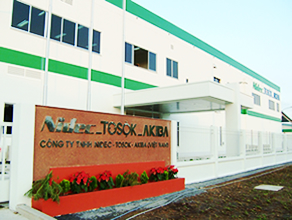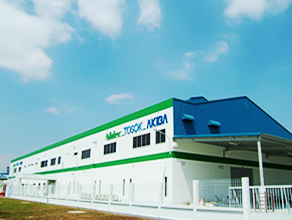 Our manufacturing centers in Vietnam (Ho Chi Minh City and tỉnh Bình Dương) started mass production services for die castings and die casting dies(moulds) from July 2010.
At present, our equipment base includes 10 machines for aluminum die casting, 3 zinc die casting machines, as well as one die casting die manufacturing system. And, in order to continue to expand our manufacturing base to support the global supply needs of our customers, we are making arrangements to develop our equipment line even further.
Facilities
-NTAV Aluminum alloy die cast machines
CVT valve body, Sleeve.
3 x 500ct, 1 x 350ct, 1 x 250ct, sum up to 5 lines

-TSMV Aluminum alloy die cast machines
1 x 350ct, 2 x 250ct, 1 x 140ct, 1 x 135ct, sum up to 5 lines

-TSMV Zinc alloy die cast machines
Switchboard and control panel parts, handles.
1 x 160ht, 1 x 60ht, 1 x 20ht, sum up to 3 lines.

-Die design and product machines set