Quality management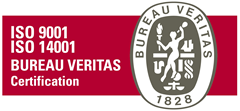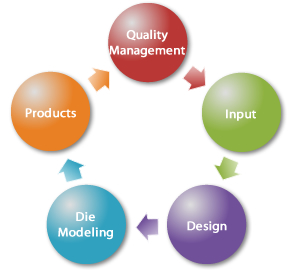 "Our company uses die technology and die casting technology as a foundation to offer our customers excellent die cast products. First and foremost, we work hard to please our customers, serve society, and ensure that we develop as a company with a trustworthy reputation.
Thanks to the cooperation between our company, our employees and our affiliates, we are committed to business practices that meet all ISO 9001 requirements and that comply with relevant laws and regulations. This commitment acts as the basic guiding principle in our daily activities to ensure quality craftsmanship and to make continuous improvements. The aforementioned quality policy serves as a standard for business practices throughout the company."
Our quality management policy shall be disclosed to all external parties.
September 1st, 2017
Akiba Die Casting. Co.,Ltd
President Masao Akiba
Equipment for maintaining quality
Important safety parts where pores cannot be tolerated, and ultra-thin walled parts with a high degree of difficulty
Quality management represents an extremely important element in die casting.
After our die cast products have undergone processing, we have a high level quality management system in place that integrates 3D measuring instruments, shape measuring instruments for X-ray inspection, roundness measurement, surface roughness measurement and flow analysis.