Strengths of Akiba Die Casting
Cost reduction using VE/VA proposals
High level die design technology enables us to form maze-like, complex configurations such as those found in valve bodies. We have experience working with domestic as well as overseas manufacturers, supporting proposals for the integration of complex parts, processing parts without performing cutting and reducing the product weight and increasing functionality.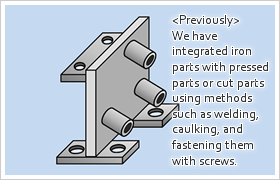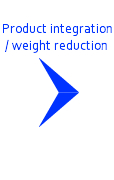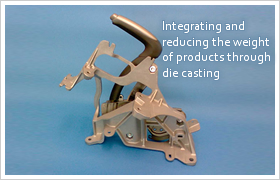 Pushing the limits of heat sink fins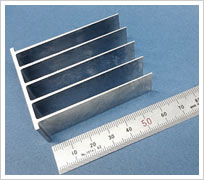 We are steadily raising the standard of thin die cast shapes used for their light weight and heat dissipation. We have successfully tested LED heat sink fins over 50mm tall, with an edge thickness of 0.5mm and a taper of 0.5 degrees using aluminum alloys with a high heat transfer coefficient such as ADC-12.
This picture is of a test sample with a fin height of 60mm, an edge thickness of 0.5mm, and a 0.5 degree taper.
We are confidently accepting orders for various types of heat sinks for lighting and for the automobile industry.
Vacuum casting method
Vietnam and Thailand
2018.01.12

Happy New Year!
2017.12.27
2017.12.07
2017.11.13
2017.11.02
2017.10.27
2017.10.19