2017/10/27
Appetite driven Autumn has arrived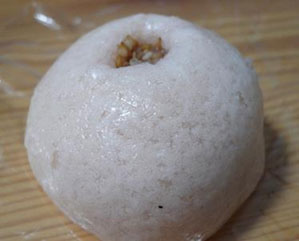 Because Autumn is the season of appetite, allow me to introduce an event in September, the Takasaki Sweets Festival 2017.
Location : Takasaki Motenashi Hiroba
Time : Saturday, November 4th, 2017. 10AM to 3PM
This event takes places once a year and will be the fourth year this time around. During the first year in 2014, there were an estimated 6,000 guests. In 2015 it was an estimated 7,000. Each year the event grows bigger with roughly 50 shops participating.
Most appealing is how each shop puts out a \100($1) item, letting you sample different flavors from Japanese confectioners, European confectioners, and bakeries. Or you can take part in their short lessons teaching you how to make their sweets.
Amongst those participating in the event, my personal favorite is the Japanese confectioner "Rokurou," and their bean rice steamed buns. They're so easy to eat I always end up buying a bag full. This year they will be selling their two bun pack, which usually sells for \260, for just \100. If you've never tried their buns I would highly recommend this as a great chance to!
From Aqua