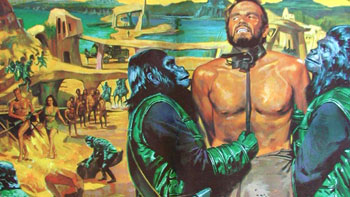 Imagine a world with no borders, an Earth at peace. The entire race treating one another as Human beings, not segregated by country, religion, color, or sex.
Imagine if we were all paid three thousand dollars a month, only had to work twenty hours a week, and could go through any kind of schooling we wanted to for as long as we wanted to, for free.
Imagine an entire generation of children raised in these conditions coming to age. What would they spend their free time on? Would there be more art in the world? Would there be more science? What would they choose to become? Would we have an abundance of skilled physicians? Would they have more time to spend on research?
Imagine if that world decided it wanted to go to the Moon. Imagine if there was no price tag or budget concerns. Imagine if there were thousands of skilled professionals from all around the planet that wanted to help. How long would it take? How possible would it be?
Presently everything is bound by money, corporations, politics, and the laws of each country. Imagine what we as a people could achieve if we weren't bound by such petty systems.
Imagine what would happen if the global annual defense budget of 1,200,000 million dollars were spent on education, healthcare, infrastructure, and public services.
"You may call me a dreamer, but I'm not the only one." -John Lennon
From Postman