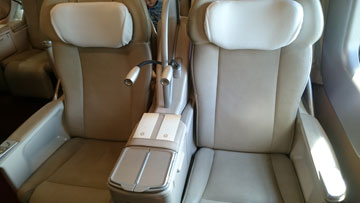 I don't often have a chance to make use of the Touhoku Bullet Trains, but…
 Earlier in the year I had to make a trip to Aomori Prefecture and got to ride the E5 for the first time. Better yet, I had a seat in the front most car. With only 18 seats, clean white and neatly arranged, there was a high-class atmosphere. From the moment I entered I was greeted by a smiling attendant and the smell of an elegant interior. The smell of real leather, only slightly present.
 This was a world you have to experience for yourself.
 Hot towel service, a light bento, free drink, snacks, and cake, most gracious. There were alcoholic beverages as well.
 Inside the car was only the faintest of noises, with a seat that changed into different positions with the push of a button. You can relax comfortably at 300km/h.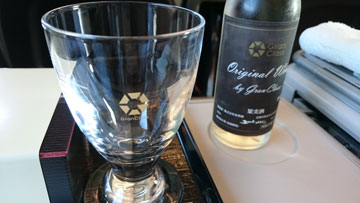 The person in the seat in front of me got off before the final stop, but it looked like he was asleep so the attendant came to wake him. It seems as if they know where everyone is intended to get off. This too creates a feeling of safety, letting guests sleep without worry.
 I felt sleeping through such an experience would be a waste. Or perhaps it was the excitement of the new experience keeping me from being able to rest. It's hard to calm down when enjoying a luxury you're not used to.
 On the ride back we were in a normal car.
 The noise at 300km/h had returned.
 Such luxury can't be partaken in very often, but good for us once in a while, no?
From 3+