This time I'd like to share some information in between my series.
Here in Gunma Prefecture we have a prefectural original rice that is suitable for sake called "Maikaze."
Maikaze is a sake bound rice developed by the group effort of the Gunma Prefecture Brewing Union and the Gunma Prefecture Industrial Technology Center.
This sake suitable rice was trademarked in 2011 and is being used 100% at 18 different breweries each with their own flavor and label in competition with one another.
On display at the Gunma Prefecture Industrial Technology Center: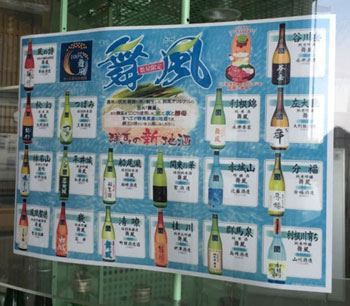 In the Japanese Die Casting industry the aluminum alloy ADC12 is used at a rate of over 90%(based on mass).
Just as with sake bound rice (a raw material), the way in which it is used (mold design, settings), the environment it's used in (the facilities of different companies), many different flavors (castings), can be produced, just like die casting.
I carelessly replace things with thoughts of die casting...
I was planning to write this article after I had a chance to taste several different sakes that use Maikaze, but I've been so busy lately that I've not been getting enough alcohol.
Like a habit-forming flavor, interesting enough to try again, I hope to continue developing as a person.