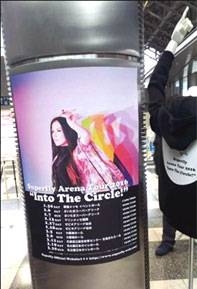 Speaking of weekends of late, other than going out for golf I tend to stay inside playing Dragon Quest and Monster Hunter. I figure I better nurture my soul a bit when I stay in too much and so recently made it to a couple live events.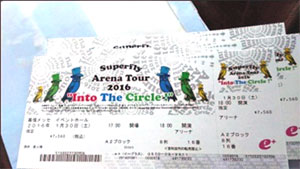 Saturday, January 30th [Superfly] Arena Tour 2016 "Into The Circle" Day One @ Makuhari Messe Event Hall
"Manifest" - Blues version gave me goose bumps the whole performance
"Kagayaku Tsuki no you ni" - Acapela version, the first time I've cried at a concert
I wonder what's next. Maybe an album tour.
My expectations are growing.
Saturday, March 26th
FLOW LIVE TOUR 2016 [#10] final@Zepp Tokyo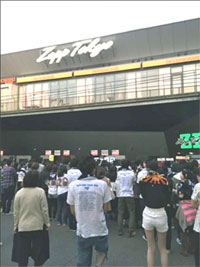 Unbelievably, I got sick on the day of the concert (I had a 38.9C fever when I got home). Thanks to a sore throat and a constant headache I was unable to party full power. This time we had thankfully bought balcony seats which let me at least sit down. Next time though I'm going healthy and partying hard.
Speaking of live events I'll be heading to the annual "ROCK IN JAPAN FES" in August as usual, as well as the "Gunma Rock Fes" AKA "Mountain people's music festival" in September that wasn't put on last year. They're still a ways off but I'm getting my excitement up for them day by day.
So with plenty of nutrients for my soul on their way, I shall continue my lifestyle of staying indoors to play Dragon Quest and Monster Hunter.
From Naotyn